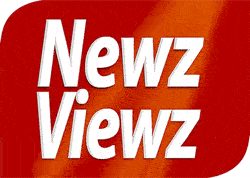 Editor : Dhimant Purohit
Know your world in 60 words - Read News in just 1 minute
PM Announces Rs 20,000-cr Defence Industrial Corridor in Bundelkhand
Former Gujarat DGP PP Pandey Discharged by Court in Ishrat Jahan Fake Encounter Case
'Lower Lip Bruise, Swelling Behind Ears': Delhi Chief Secretary Anshu Prakash's Medical Report
Canada Does Not Support Any Separatist Movement, Justin Trudeau Assures Amarinder Singh
Delhi chief secy assault: Arrested AAP MLAs sent to judicial custody, police plea for custody rejected
Pakistani helicopter flies within 300m of LoC in Poonch, goes back
Does Member of Parliament utilize their constituency funds to serve people?
માઇનસ ડીગ્રીમાં મોદી પ્લસ....!!!